Review: Samsung Watch 4 Classic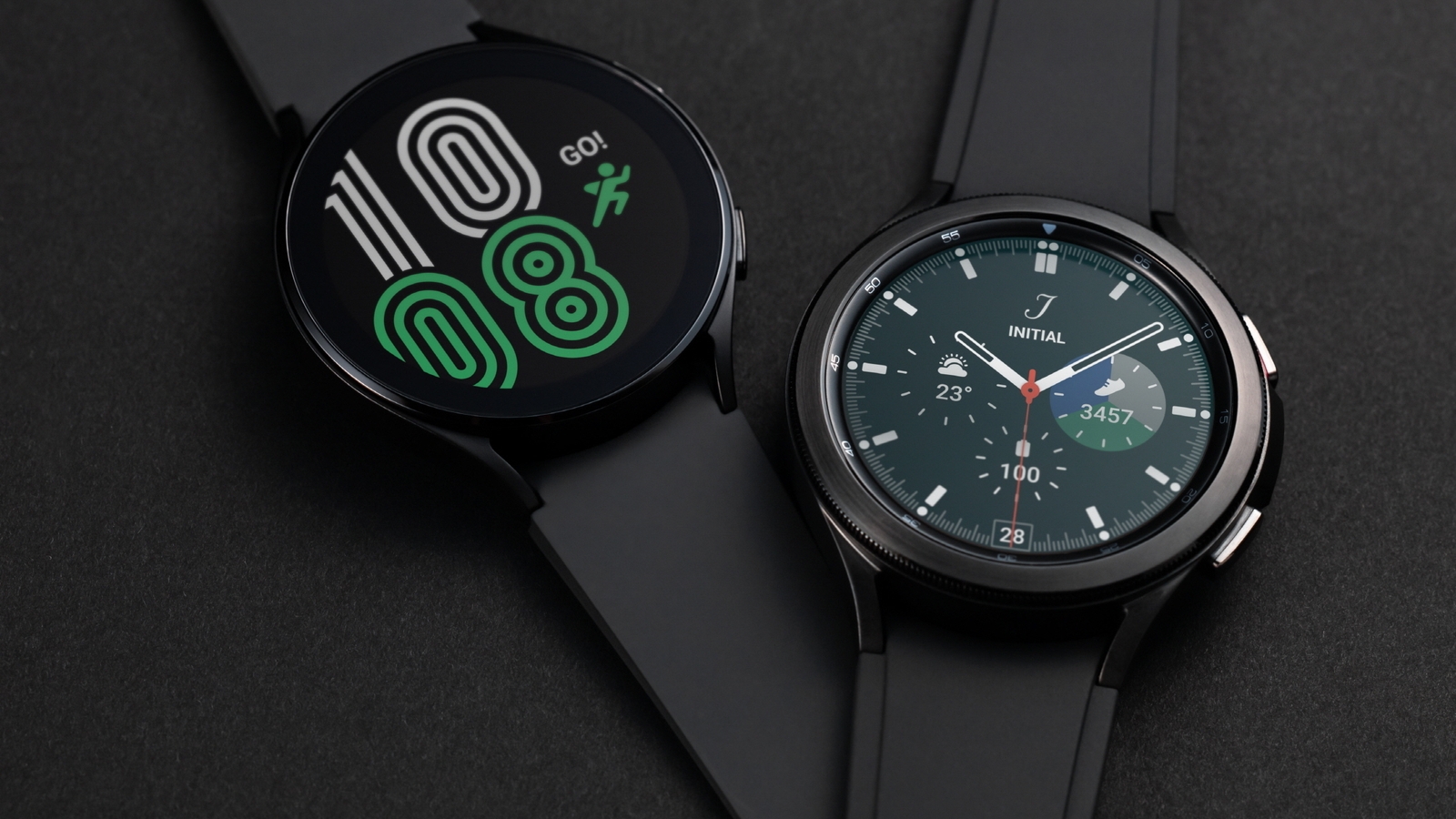 While Apple continues to lead the way on the smartwatch front, Samsung has made good progress in its own offerings.
The latest ones are the Galaxy Watch4 and Watch 4 Classic, which offer a lot of useful features, with a few drawbacks.
DESIGN
The first thing you can say about the Watch 4 Classic when you take it out of the box and put it on is that it looks like a watch.
It has a round face, with a rotating physical bezel (only on the Classic – the other has a digital bezel) and a few push buttons on the right side.
There are two sizes available in the Watch 4 – 44m and 40mm – and in the Classic, a 46mm version and the 42mm we tried.
The Classic is made of stainless steel, but it doesn't weigh too much and is comfortable to wear.
Available in black and silver, the case is quite compact, so it doesn't look too big.
Obviously, the 44mm and 46mm versions will be a bit larger in appearance and weight.
The version we tried came with a silicone buckle strap, but like most smartwatches there is a range of interchangeable straps available.
The screen is a permanent color Super AMOLED display.
Coated with Corning Gorilla Glass DX, it is strong but at the same time sufficiently sensitive to the touch.
The device is IP68 rated, so you don't have to worry about dust and can take it up to 5 meters deep underwater.
PERFORMANCE
The power and speed of the Samsung Watch 4 Classic was no problem.
It is driven by one of Samsung's Exynos W920 Dual Core 1.18 GHz processors, coupled with 1.5 GB of RAM for a smooth and fast user experience.
You can run multiple apps simultaneously and you won't notice any significant lag.
The watch is loaded with 16GB of internal storage, which is a pretty respectable amount to carry music and apps with you.
A new feature on the watch is the operating system.
For this device, Samsung ditched its own Tizen and adopted Google's Wear OS 3.
Above that is a skin developed by Samsung, One UI Watch 3.
If you've used Samsung and Google devices before, this will all sound pretty familiar and work fine.
The navigation is quite simple, the applications and features are accessible and the controls easy to learn.
The beauty of using the Google operating system is that it gives you access to a wider range of apps through the Play Store.
Battery life is good – up to two days depending on how you use it.
If you use it for a lot of tracking, you'll probably want to top it up every day.
This is done with the wireless charger in the box, but since it's more or less standard now, there's no power supply included, so you'll have to find a suitable one to plug in the cable.
CHARACTERISTICS
The watch has many of the usual features you would expect from this type of wearable, and a few other tricks up its sleeve.
Like most of its competitors, the Watch 4 Classic makes perfect sense for fitness tracking.
There are the now standard step and calorie counters and built-in GPS to track your routes.
It is efficient enough to automatically detect when you have started a workout and over 90 exercises are supported.
There are also many health monitoring features.
In addition to the heart rate monitor, the BioActive sensor measures the ECG in real time.
You can also check your blood pressure, but you will need to connect it to a Samsung smartphone to do so.
Blood oxygen levels can also be monitored via the watch.
The latest feature is a body composition measurement that claims to be able to tell you body fat percentage and skeletal muscle mass.
They all work great as far as we can tell, but as manufacturers continue to add more and more of these health monitoring features, you start to wonder what the value is.
Sleep tracking is also available, if you want to keep tabs on your zzzs.
There is a good range of watch faces, both analog and digital. You can also add AR emojis for a little fun.
CONCLUSION
Samsung has done a credible job with the Watch 4 Classic.
It has the distinct appearance of a real watch, but with plenty of health and fitness tracking features inside.
The user interface is user-friendly and the hardware and battery work very well.
A big downside for many is that it won't work with an iPhone and in some cases you will need a Samsung device to operate features like blood pressure monitoring.
In truth, while it has a lot of endearing qualities, there aren't any new playoff features to make it a must-have.
Perhaps this is just a feature of how well Samsung watches are already developed.
So if you're looking for a really solid, reasonably priced (€ 379 for 42mm and € 409 for 46mm), handy, Android / Samsung compatible watch, check it out.
But if you're looking to be impressed, maybe look elsewhere or wait for the next release.