Service NSW app to launch Covid passport for reopening plans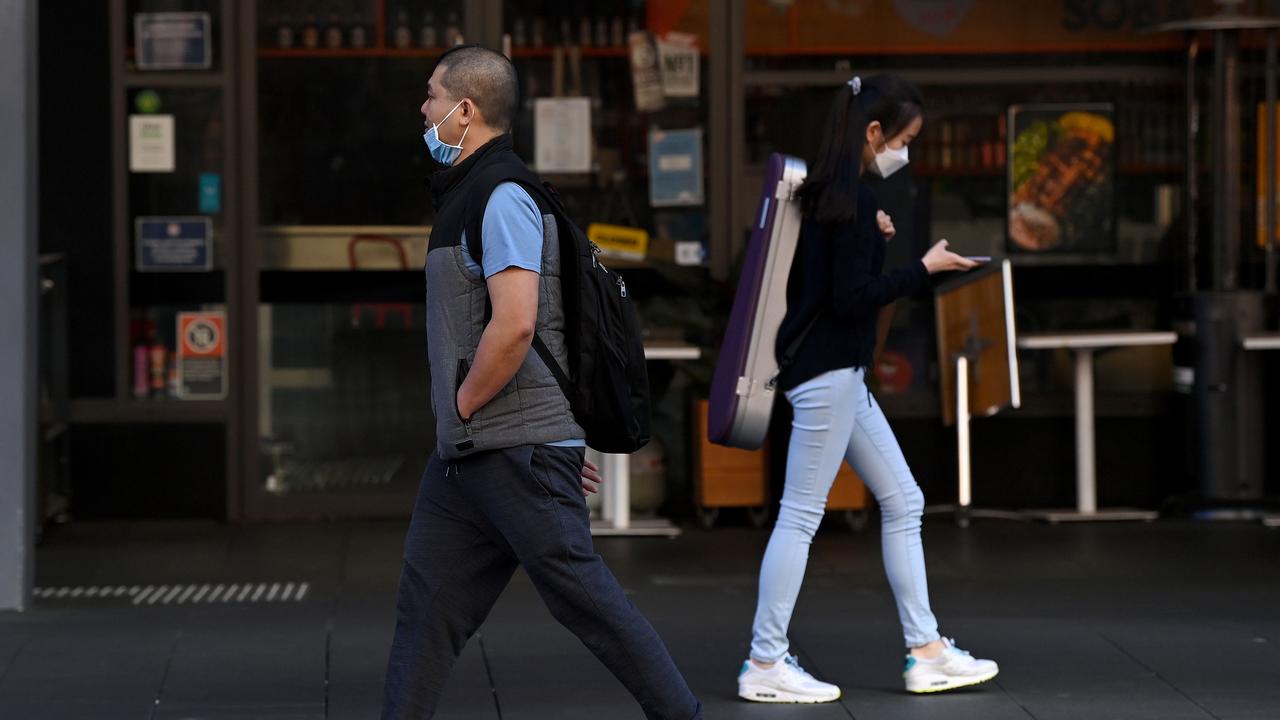 Sydney residents in some suburbs might be the first allowed to return to the pub, but they will need to show a crucial document.
Sydney residents may be allowed to return to pubs and restaurants next month as new vaccine passport details have been revealed.
A two-week trial will likely take place before the technology is deployed.
Customer Service Minister Victor Dominello said the deployment relies on the availability of federal data, but once NSW has that information, the trial could begin early next month.
"We can then start doing a two week pilot, we haven't figured out where they will be yet, for the first two weeks of October," he told 2GB host Jim Wilson.
"At that time, we should hit the 70% mark (vaccination). "
The passport would be available in the NSW Service app, and Mr Dominello said it was essential for authorities to facilitate access.
"This is basically what the industry is asking for," he said.
"Imagine if you're 18 or 19 and you go to a pub and you have to show your ID, then you have to register, then you have to show them your vaccination certificate, the moment you actually get your first beer you've waited for 20 minutes.
"That's why pubs, clubs, big venues or airlines say, 'Make it easy.' If you make it easy for people who use it, they will use it.
He said the idea would be for people to get their vaccine certificate from the federal government and pass it on to the NSW Service app.
Fully vaccinated residents in parts of Sydney will soon be able to enjoy a drink in a pub as part of the trial.
The program will be tested early next month before rolling out statewide once vaccine targets are met.
It is understood that the trial will take place in a part of Sydney with a low number of virus cases and a high vaccination rate, which at this point matches much of the northern beaches.
NSW Premier Gladys Berejiklian has vowed to restore freedoms for fully vaccinated residents once the state hits its 70% double-dose target, slated for around October 18.
Over 40 percent of NSW residents are now fully vaccinated and over 70 percent have received their first dose of a vaccine.
Australian Hotels Association NSW director John Green said it made sense for the trial to take place in a "manageable" area.
"It is reasonable under the circumstances to assume that a system like this should be tested. We have already worked with Service NSW to verify QR codes but also digital driver's licenses, "he said.
"We have been in constant contact with the NSW government since March of last year. As for the trial, this will be an issue that will hopefully be resolved in the coming days. "
The AHA has campaigned for people to get vaccinated against Covid-19 in a bid to reopen the hospitality industry as soon as possible.
"If we are talking about reopening the sites for vaccinated clients using vaccinated staff in mid-October, then people need to get vaccinated now," Green said.
Ms Berejiklian is moving forward with plans to start reopening the state when vaccine targets are met and told companies to "dust off your Covid safety plans, making sure your employees are vaccinated" before the mid-October.
"This is definitely the date we are working towards. It was originally at the end of October, but since everyone is showing up at the rate that we are seeing people showing up, it could be as early as mid-October, "she said last week.
Read related topics:
Sydney